Set up the drums, press record, make an album happen.

Like all our album's previously this record began its life in the hallway of The Oval, a house in Staffordshire where every single DCMI album has been started and finished. An initial batch of songs were written by Gary Wilcox and me during 2017, with a new tune joining the list every few months. By the time we set the drums up in March 2018 we had about 12 or 13 songs that were album potentials. We recorded the drums and basic instrumentation for about five songs in the March of 2018. I then went on holiday to Berlin for a weekend, let the scratchy outlines gestate and then came back and filled them up with guitars, keyboards and vocals a few days later. These early album sessions were attended by bassist Emily Jones who appears on two songs on the final album.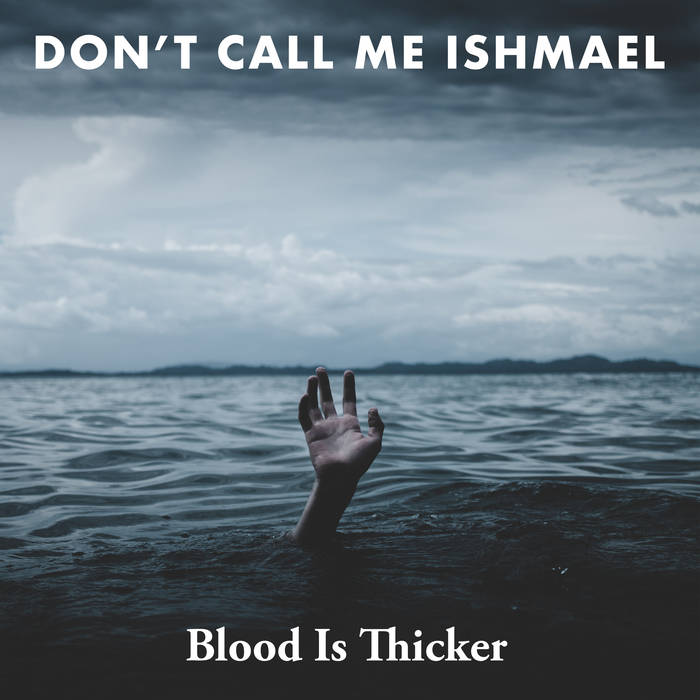 Step two: what to release?
Decide will it be a CD, a vinyl or smoke signals?

In the summer of 2018 we released 'Blood Is Thicker' as the first single from the album, which at that point had no title, no release date and no final set of songs. The single went down really well, mostly thanks to a wonderful Wes Anderson inspired music video by local musician and artist Merrym'n.
It was around this time that Gary suggested we put out a vinyl as opposed to a CD like our previous two releases. We've all been in bands that have produced wonderful boxes of CDs to insulate our parents' lofts, so we decided a change in tack would be nice. We settled on a vinyl, accompanied by a streaming/digital release; at the time of writing this the final product has yet to come back but we've had the test pressings and they sound great.


Step three: get friends to help
Singers, trumpets and oboes.
We're lucky to know so many amazing musicians, on this album alone we had help from seven extra players. There are two who deserve highlighting, the first being Ant Vukic (pictured) who has brought brass sparkle to each DCMI album and the second is Thomas Bath (of UTC Studios) who produces and adds instrumentation to all of our records, he's our George Martin and we're incredibly thankful to have him.
Step four: get a brass band
The City of Birmingham Brass Band.
One of the most impressive songs on the album is the Elbow-esque anthem 'Until You Can't Run Anymore', built around a slow chord change played on an acoustic with the capo on 11th fret, which over the course of four minutes goes through a whole range of emotions and pulls in a brass band - the City of Birmingham Brass Band. The idea to include a brass band was first touted around after I heard Guy Garvey play 'The King of Rome' by The Unthanks with the Brighouse and Rastrick Brass Band on BBC 6Music in the Spring of 2018. It took until October to sort out a score for the brass band, nail a date in the diary and record it.
It helps to have great friends with great cameras.
The result of the brass band project was worth the wait. Watch the video we made and you'll see what I mean. We couldn't have done it without the incredible work of Paul Abilas scoring my keyboard ramblings and Rich Greene and Steve Wood who captured the day in a gorgeous little film. The actual recording day happened at Stirchley Baths in Birmingham and provided a beautiful backdrop to our performance.
Step six: involve the family
Duncan recording bass for Saint Ishmael
Duncan joined the band in the Autumn of 2018. In the space of about three weeks he wrote and recorded nearly an album's worth of bass parts, it was a work of titanic proportion and really helped ensure the album captured his personality. At the same time long time TASKRZ member Laura Ellement joined the band and did an equally impressive blast of writing and recording within the closing moments of the album's recording.
Once the artwork, by Elanor Sims, was completed we pulled the package together in the Winter of 2018. The album signifies over a year and a half's worth of hard graft, I hope you enjoy listening to it as much as I did when we were recording it.
Jack Tasker, December 2018